JACK AND THE GIANT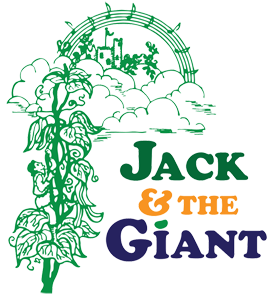 The Kingswood Children's Summer Theatre is excited to announce the selection of   JACK AND THE GIANT as this summer's production .This show is an adaptation of the classic fairytale Jack and the Beanstalk and promises to be an adventurous tale played out on stage. With lively music, creative characters, and captivating choreography it is sure to be a show for performers of all ages!
We are excited to announce that Erin Lovett Sherman will be returning for her FIFTH year as our outstanding and talented Director! Erin, artistic director of ARTSFEST, is a dancer, choreographer, educator, theatrical director and artistic experience facilitator. We are also thrilled to announce our fantastic NEW additions this year …Meghan Burns, music teacher at both Carpenter and Crescent Lake Elementary will be this year's creative Music Director, the talented and hard working Becky Miller will be this year's fabulous Costume Designer and Donita Coburn-Amadio will be this year's Acting Coach…with an extensive number of years experience in helping students develop their stage persona, she is sure to be an asset to our program!
So prepare to climb the beanstalk as we will begin on Wednesday June 26, 2013 with registration beginning in the Crescent Lake School's lobby at 8:00 AM. Workshops and rehearsals will continue weekdays through the month of July from 8:30 to 12:00 culminating in performances on July 26th, 27th and 28th at the amazing Kingswood Art Center.
Tuition for the 2013 season is $325.00. A non-refundable deposit of $50.00 is required, with the attached application, with the remainder due on or before the first day of theatre camp. However, early registration is $295.00 per student if paid in full by May 15th (must be postmarked by May 15th).Tuition for additional children in your family is $210.00. Scholarships are available upon request in writing to WACAC P.O. Box 1403 Wolfeboro, NH 03894.
For those students that would LOVE to be part of the Summer Theatre experience but are unable to commit to the entire month of production and performances, we have just the opportunity for YOU! The week of July 8th will be open for those children wishing to come to Summer Theatre to take part in the acting, art, singing, and dancing and be a part of the JACK AND THE GIANT ensemble for this one week! Enrollment for this one week engagement is only $150.
Auditions will be held the first week of the program and will consist of singing, acting, and dance. We design our auditions to allow all students to showcase their talents whether or not they have ever auditioned before. As we approach the summer season, more information regarding the audition process and our program will be available.
Even with our top-notch staff in place, we look to improve our program through parent participation and volunteerism. Parents can volunteer in many ways including working back stage during performances, helping with costumes and sets, running workshops and craft projects, or helping with the refreshments for the performances.
On a final note, please be advised that all the students ENROLLING FOR THE ENTIRE PROGRAM will need black "JAZZ SHOES". They can be ordered online through Discount Dance (discountdance.com) or locally at Wolfeboro Dancewear (#515- 3474) located on Varney Road in Wolfeboro!
All of us at Wolfeboro Creative Arts Center and the staff of Kingswood Children's Summer Theatre look forward to seeing you this summer and anticipate a fun and exciting season. Please feel free to call our registrar, Paula Bechard @ 569-4451 or 833-0032